With tens of thousands of small to large businesses in the UK, there are more office buildings in need of drastic lighting upgrades than you might think. For decades, the siren call of "low energy lighting" has fooled many office managers into buying and installing bulbs that wash their office workers in low-quality, weak and watery light. In their attempt to save money, they only succeeded in creating a depressing, poorly lit work space that actually resulted in poorer quality work, which in turn affected the bottom line – profits.
Lighting Improves Profits
When your office workers don't work well, your office doesn't run efficiently. Studies have shown that the type of lighting used in offices can greatly affect the way people work. With poor, weak light, workers were more tired, less focused, and generally less happy. With brighter, clearer, higher quality light, workers had more energy, focus, and felt better about their jobs.
The better, brighter option in office and commercial lighting is LED lighting. With office LED lighting in Manchester you're getting more than just brighter, warmer, crisper light your office workers will love, you're also getting cost-effective, high quality lighting that doesn't overheat or flicker, lasts more than 50,000 hours (if run non-stop), costs less to maintain, and can be dimmed when necessary.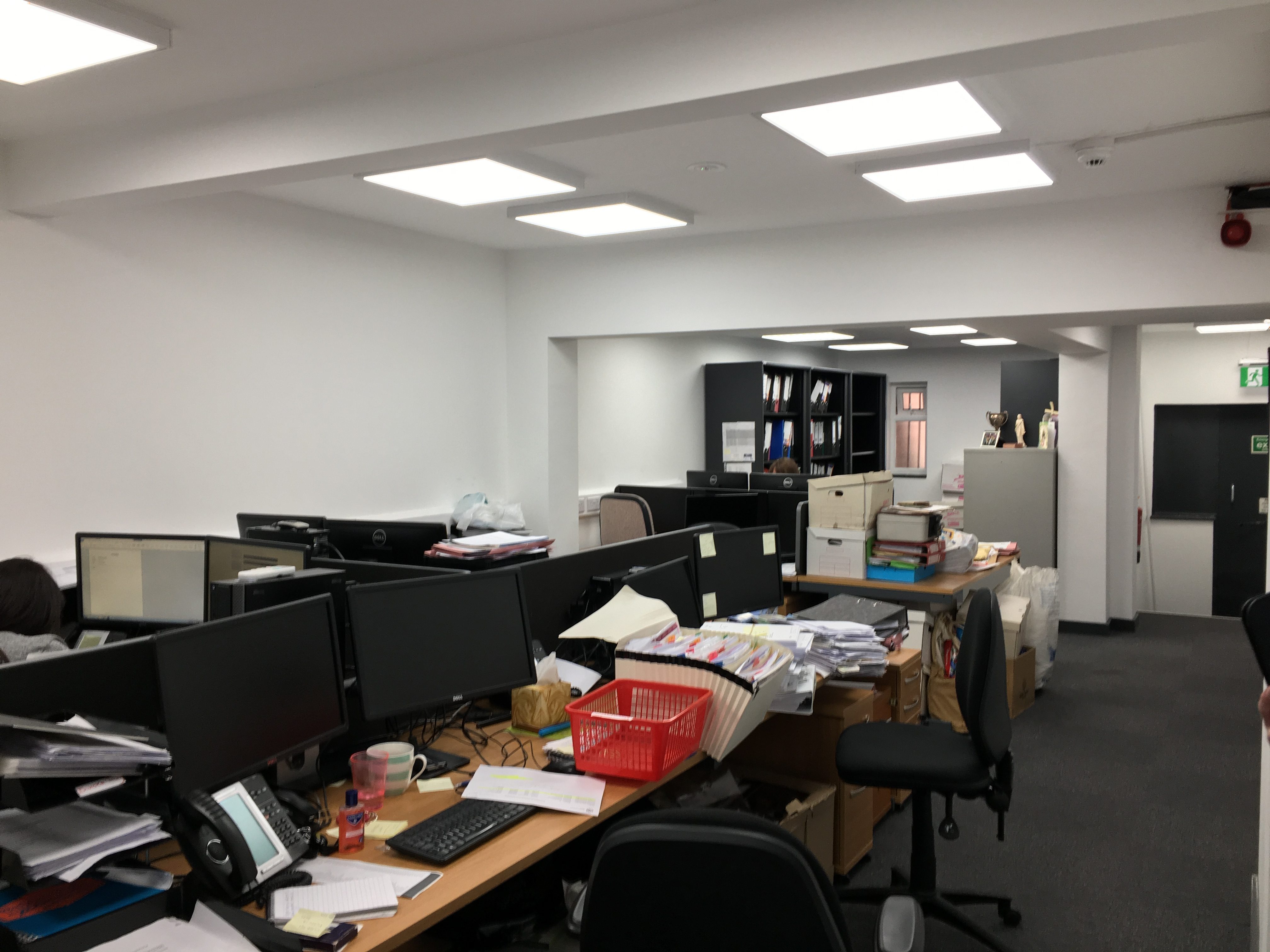 Save Money With LED Lighting in Manchester
Office LED lighting in Manchester saves businesses money – up to 90% on annual energy costs! That's money your business can put toward office parties, better office equipment, or much-deserved raises.
There are several LED office lighting options available: LED tube lights, LED panel lights, GU10 bulbs for lamps or recessed lights, and emergency lighting. You can learn more about which LEDs would work best for your office and your budget by contacting a LED Lighting Manchester by Perfect Sense Energy customer service professional today by phone or by email.