Client Specific LED Lighting in Blackburn

LED Lighting Manchester by Perfect Sense Energy work with the client to produce a brief for the site to be assessed. This may be based upon purely energy saving, quality of light and hence enhanced customer experience, reduction in maintenance costs or a combination of these parameters and more. There will be an initial energy assessment of the existing installation with supportive real-time monitoring. Our team will then work with the client to produce an LED lighting design including the LENI calculation standards. Upon contractual agreement implementation of the proposal will commence.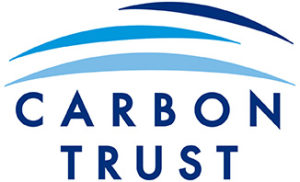 The right LED lighting solution for you, by the experts.
As a proud member of the carbon trust green directory for low energy LED lighting in Blackburn we specialise in everything from the design and installation of your lighting right through to the maintenance for a wide range of commercial premises including offices, factories, warehouses, retail premises,.
Office LED Lighting in Blackburn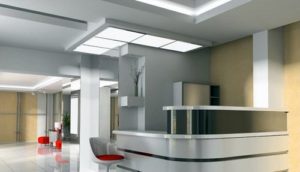 At LED Lighting Manchester by Perfect Sense Energy we supply and fit all types of low energy LED Lighting and to that end we boast a massive selection of bulbs and fittings available for next day delivery. Our team of reliable, fully qualified electricians is on hand to change standard, energy inefficient office and shop lighting to more cost effective LED lighting solutions throughout Blackburn and Manchester.
Our LED panels are 40 watt and are 50% cheaper to run than standard fluorescent light fittings, which means there is the potential for massive savings for companies that have the lights on all day in the office, particularly larger businesses which typically incur much higher operating costs, including energy bills. We also operate a 3 year warranty – great for offices as the LED panels are maintenance free and therefore this means that maintenance costs are practically eliminated.
If you are in the market for energy efficient, office LED lighting in Blackburn then contact us today to see if we can cut your business energy bills.
Factory LED Lighting in Blackburn
There are many things to take into consideration with low energy factory lighting, and getting it right can be tricky, LED Lighting Manchester by Perfect Sense Energy have the necessary experience and skills to ensure the correct lighting is fitted, to guarantee safety and efficiency of the factory workers.
Starting with the basics, our skilled electricians at LED Lighting Manchester by Perfect Sense Energy look at a number of aspects; the building size and the ceiling height, how often areas are frequented, is there a need to highlight certain areas and how much natural daylight is present. Additionally, we need to look at whether there is a need for presence/occupancy controls, if there are any vehicles or hazardous areas and most importantly the activities beneath the lighting. Only once we have considered such variables will we offer our professional opinion as to which fixtures and fittings to employ.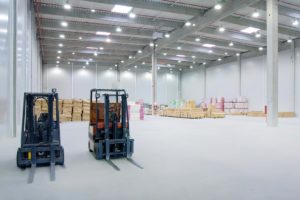 Appropriate lighting is also required under the health and safety at work act. There must be sufficient light in the workplace to ensure the safety of every worker and there also must be adequate back up lighting in an emergency or power failure. Failure to adhere to these standards can lead to criminal negligence cases.
So as you can see it is not a case of just putting some 'lights up'. There is a whole multitude of factors to take into consideration when installing factory and here at LED Lighting Manchester by Perfect Sense Energy we are the people to turn to for professional lighting design, consultation and expert installation. If you require factory LED lighting in Blackburn or if you're based in the Greater Manchester area call us today for a free consultation.
Warehouse LED Lighting in Blackburn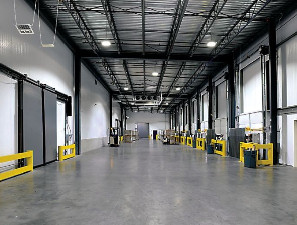 LED Lighting Manchester by Perfect Sense Energy can provide both entirely new and upgrades to existing warehouse lighting systems. We provide efficient and effective low energy warehouse LED lighting in Blackburn and the surrounding areas with disruption free installation. Our professional fittings and lighting controls provide a 'green' warehouse lighting solution that will provide long term cost benefits for your business.
Traditional 'High Bay' warehouse lighting can be expensive and inefficient compared to the latest technology. Our industrial LED light fittings with dimming controls and occupancy detection ensure an efficient lighting solution that uses minimum power. Using the latest smart technology we offer innovative lighting solutions including wireless controls for reduced installation times.
We understand that warehouses can be expensive places to run. Many warehouses can benefit from reduced lighting costs using our smart technologies and occupancy sensors. zero cost LED warehouse lighting technology provides many benefits thanks to the new industrial products available. For example, a 98W fitting could be run at just 80% and still exceed desired lighting levels. An LED fitting can provide a impressive lifetime of 50,000 hours, which brings with it a huge reduction in maintenance costs over traditional metal halide systems. Another example of efficiency in modern industrial lighting comes in the form of occupancy sensors. Sensors on each fitting can keep lights dormant at just 20% output until they are triggered by an employee or vehicle.
Our expert electricians are on hand to help you cut your warehouse electricity costs. Call us today to book your appointment.
Shop LED Lighting in Blackburn
We understand retail lighting is very specific to its product range and customer base, and our experience has taught us much in this area. We value the importance of highlighting shop window displays and appreciate the positive effect this can have. Creating the right atmosphere has never been more significant than in retail lighting. The importance in making the customer feel comfortable, or creating a specific brand awareness through lighting will always be a priority. However, we also know that minimising overheads is also important, thus we provide expert advice when it comes to the selection and installation of energy efficient zero energy cost shop LED lighting in Blackburn. We are confident that we can match your existing shop lighting levels and maintain the current feel whilst saving you money and minimising maintenance.
Alternatively, LED Lighting Manchester by Perfect Sense Energy can create an LED lighting solution from scratch for new installations that will work in sync with your exact requirements. Our installations are designed to be future proofed against store layout changes, providing a flexible solution for your business. This means that our energy efficient LED lighting installations will never detract from the customer experience that you work so hard to provide. To benefit from a free consultation with our energy efficiency consultants, call us today.